By Kal Joffres
Not only was 2013 a great year for the social enterprise space in Malaysia, Malaysia was one of the social enterprise hotspots of Southeast Asia for 2013.
Here's a roundup of the 7 most important things that happened in social enterprise in Malaysia for 2013.
1. The launch of a RM 20 million social business fund
Prime Minister Najib Razak announced the USD $6 million fund at the closing of the Global Social Business Summit on Nov 9th. The fund would be partly managed by Grameen Social Business and be housed under MaGIC, a new entrepreneurship initiative, and be linked to MyHarapan. The announcement was surprising in both its size and approach.
Malaysia is very fortunate to have RM 20 million going into the social enterprise space at a time when the sector is so small. According to preliminary research by the Social Enterprise Alliance, there are only about 70 social enterprises in Malaysia. Most of these are fledgling organisations and a number of them are NGOs. Governments usually wait for a sector to become big before committing a significant amount of funding.
While it's not yet clear how the fund would work, we know that Grameen Social Business is involved in managing it. As a result, it would most likely focus on funding social businesses. Social businesses are a specific type of social enterprise that do not issue dividends to investors. This could be challenging for the social enterprise sector because it may prevent social enterprises from receiving funding from both this fund and more traditional investors who look for dividends.
Regardless, the availability of the social business fund is a major signal and it will have an impact in spurring the development of new, and hopefully sustainable, social enterprises in Malaysia.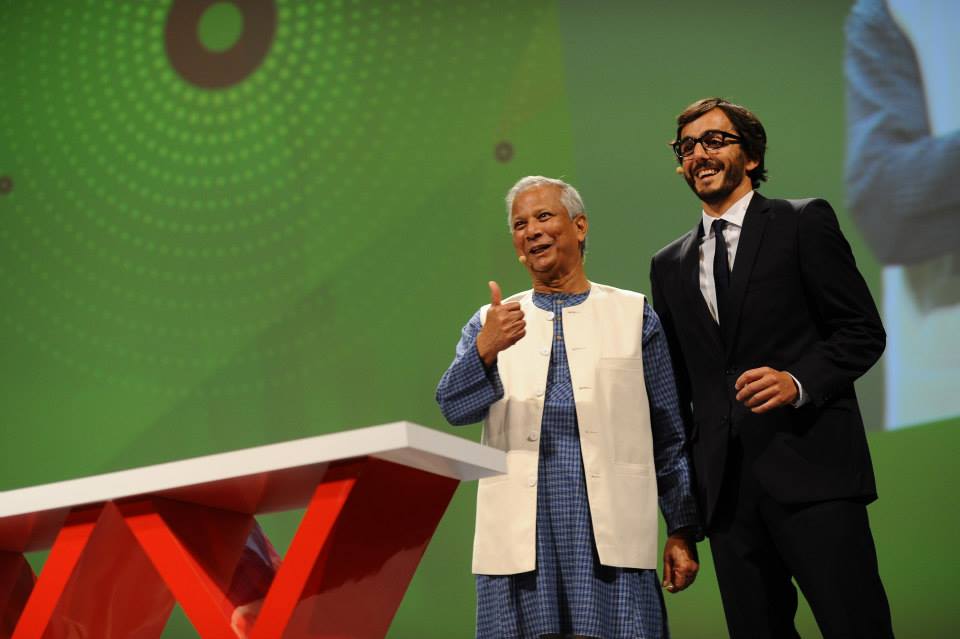 2. The Global Social Business Summit comes to Malaysia
2012 saw MyHarapan host the international Youth Social Business Summit in Malaysia. The main event came to Malaysia this year: The Global Social Business Summit. This is significant because it was the first time the Summit was hosted outside of Europe. The summit attracted leaders in the social business space from around the world, including the heads of Danone, a billionaire from Nepal, and of course Prof. Muhammad Yunus. A social business that pitched at the summit signed an investment deal on the spot and the Young Challengers programme, which brought together young people in the social business space from around the world, launched SimplyGood, a mentorship platform for young social entrepreneurs.
3. Entrepreneurs for Good Social Enterprise Award
The British Council in collaboration with the Arthur Guinness Fund launched a social enterprise award this year. Six social enterprises were selected from 32 applicants to receive funding for their projects. Surprisingly, five of the six awardees were KL-based. The sixth recipient was in the process of moving to KL when the award was given. Although there are some strong social enterprises outside of KL, the awardees are a reminder of how there is still much work to do building the social enterprise space outside of KL.
4. The Global Entrepreneurship Summit sends a message
President Obama may not have attended but the Summit sent a strong message about the importance of social enterprise. The Summit included a dedicated panel on social enterprise as well as a number of prominent social entrepreneurs, including Ben Simon and Melody Hossaini. Also of note was Secretary John Kerry's enthusiastic support for social enterprise in his address.
5. Social Entrepreneurs Mix 'n Fix Community Event
Young people interested in the social enterprise space have a regular meet-up now with the Social Entrepreneurs Mix 'n Fix by Scope Group. The meet-ups seem to be pretty popular and usually tag onto existing events like the Global Entrepreneurship Summit or the Global Social Business Summit.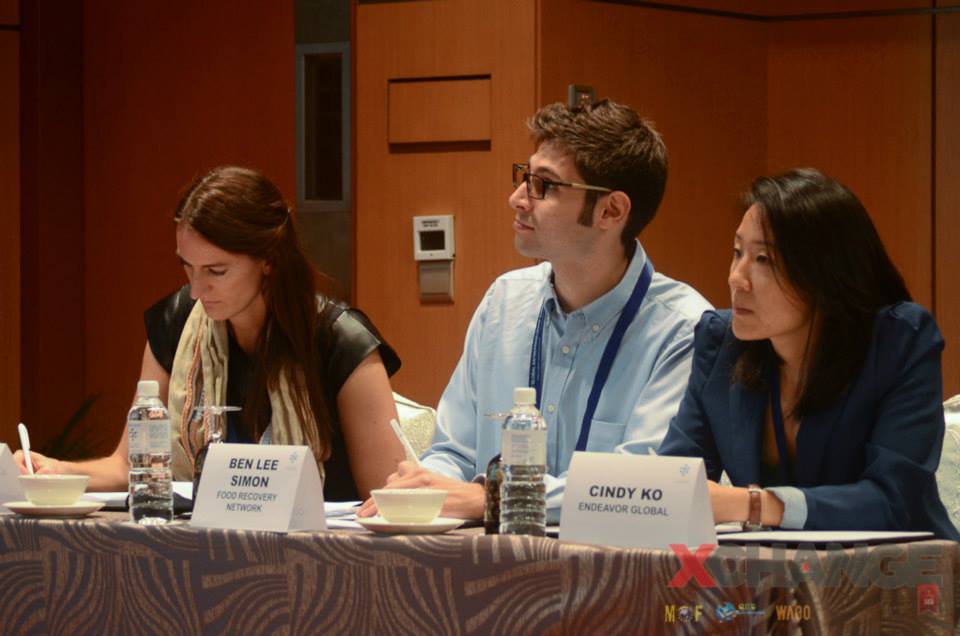 5. XChange and FastFWD Pitching Sessions
Building community is an important aspect of the social enterprise space and these two events are bringing the public and social entrepreneurs together at pitching sessions. At XChange, social entrepreneurs pitch their projects to an expert panel for advice on improvement. Some of the XChange sessions also have talks by local and international speakers.
FastFWD is a pitching session for NGOs and social enterprises with the purpose of helping these organisations find resources, including people who might be able to volunteer or help fund projects. The events are attended by the public and people from the business sector, like ad agencies.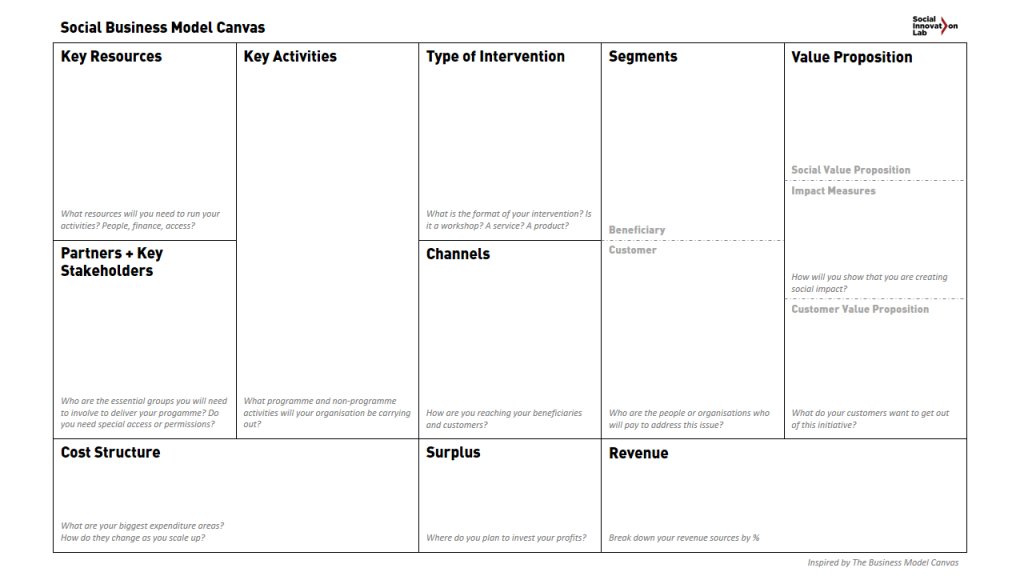 6. The Social Business Model Canvas from Malaysia
We hear a lot about people from other countries creating tools for social enterprise. Now here comes one from Malaysia — the Social Business Model Canvas. People typically use the Business Model Canvas to put together their business plans for social enterprise but there are big gaps in the traditional Business Model Canvas that make it a poor tool for planning social enterprises. For example, if your beneficiaries don't pay you money, they probably don't show up on the traditional Business Model Canvas.
The Social Business Model canvas is inspired by the Business Model Canvas but has some significant changes to make it a strong tool for planning social enterprises. The canvas was developed by the Social Innovation Lab. So far it's been a success — the canvas is a standard component of the project development process for Teach for Malaysia fellows and it's being used by Social Innovation Camp and Enactus.
7. Makeweekend, Social Innovation Camp, Global Startup Youth, MyHarapan Social Enterprise Bootcamp
Finally, there has been a great deal of on-ground engagement to develop social enterprises and social entrepreneurs. At Makeweekends, people are challenged to solve problems by exploring using design thinking, developing innovative new solutions, and rapidly prototyping them. A series of Makeweekends across the country focused on social topics, including Makeweekend Escape Disaster, which was about building products and services to improve disaster relief operations, and Makeweekend Hack Your City, which was about making cities more people-centred. This year, 2,300 people have taken part in Makeweekends.
Social Innovation Camp KL brought together interdisciplinary teams to help build seven different social innovation projects over a weekend. CrowdCities launched and headed down to Singapore to attend Social Innovation Camp Asia. In a similar vein, Global Startup Youth brought together 500 youth from around the world to work on social venture projects at the Global Entrepreneurship Summit. The event was structured as a hackathon and participants built apps aimed at solving social issues in a few different sectors, including health.
MyHarapan hosted a social enterprise bootcamp for people interested in becoming social entrepreneurs.
What does 2014 have in store?
2014 is where the rubber hits the road when it comes to social enterprise. No longer can people complain about a lack of funding for social enterprise — or at least social business. Next year will be the real test of whether social enterprise can thrive in Malaysia.
Although many of the ongoing initiatives in the Malaysian social enterprise space plug important gaps — access to funding, skill development, community building — one important challenge remains: a lack of experienced social entrepreneurs.
The pipeline for new social enterprises in Malaysia has been weak because there simply aren't enough quality entrepreneurs starting social enterprises. The government is banking on youth to rise up and fill that gap — but are they ready for it?