It was my first interview, my first internship. I couldn't sleep the night before, anticipating the type of questions that might come up during my interview. When the day of my interview arrived, I remembered getting ready slightly earlier to just prepare myself but alas I got myself lost finding the place!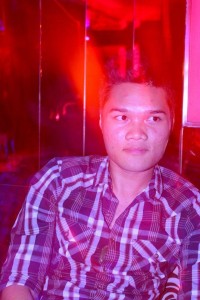 Thank God I was assisted by Nicole, an awesome colleague at the office. Whatever fear I had or worry went out the window the moment I stepped into the office. Two things greeted me. The homely atmosphere and the smiles of every Tandemician I was introduced to.
And that's exactly it. The entire duration of my internship was filled with so many happy memorable moments that I wish everything could have been Instax-ed so those memories could have been pasted on my wall.
The level of trust and the exposure that I had the opportunity to be exposed to have given me new found confidence and the ability to put what I learnt to good use.
If you're looking for an internship or an opportunity to expand your knowledge especially on the social entrepreneurship scene, then interning with Tandemic is definitely the best step to take!
It's known that we'll always remember our first job. I'm glad that I'll remember mine not because it only my first but because of how much I learnt and fun I had.
Shafiq is a graduate from Monash University and has a deep interest in political science and international relations. He can't get by without his infamous sunglasses and enjoys music from British bands such as The XX.
Interested in interning or working with us at Tandemic? Check out where you can fit in on our Careers page!