Tandemic is a social innovation firm with the mission of building a society of creators addressing tough social challenges.
We have a team of 25 people working across Singapore and Malaysia, applying human-centred design and business model innovation to social challenges. The challenges we work on range from strengthening secondary education to collecting social impact data and preventing diabetes.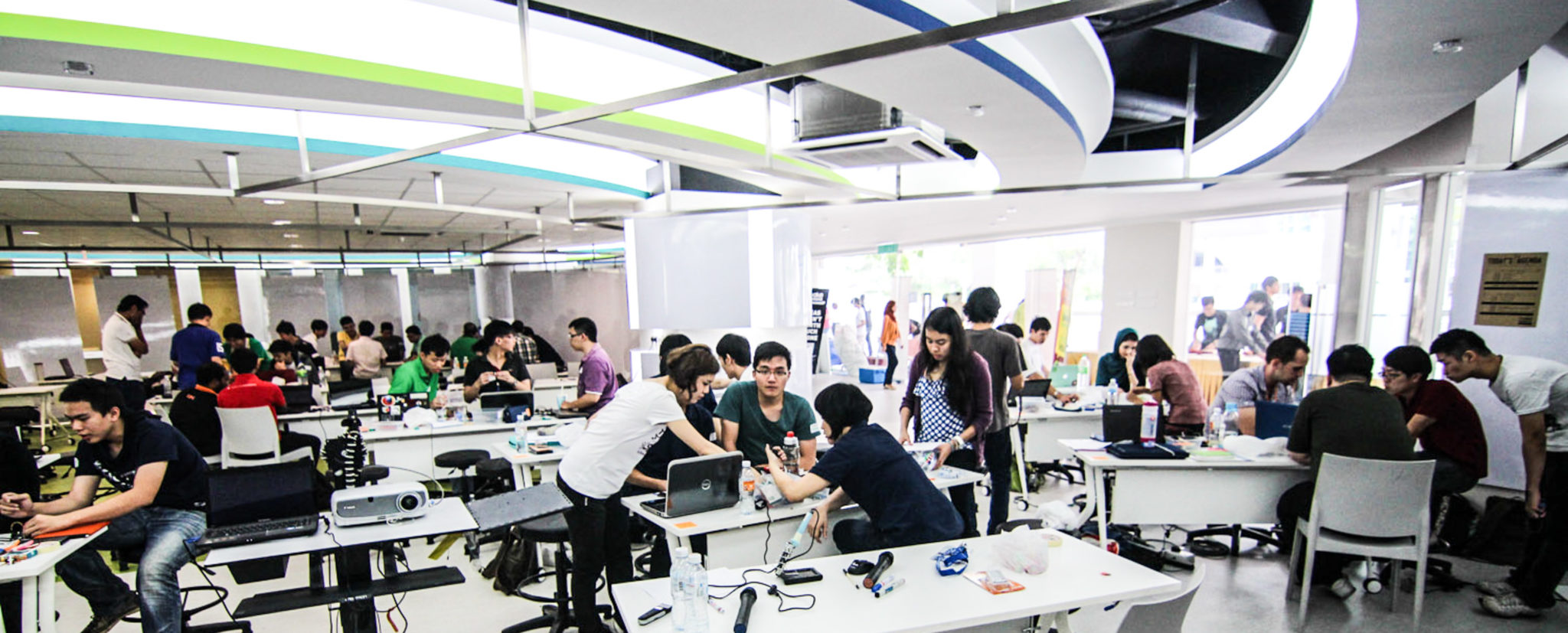 Our flagship programme, Makeweekend, is the largest design thinking-based programme in the South-East Asia region, with over 4,000 participants in the past four years. Makeweekend brings together youth to apply design thinking in understanding social challenges, developing solutions, and rapidly prototyping them. Makeweekends are high-energy, hands-on programmes that focus on guiding participants on building their design thinking skills through real challenges. Through Makeweekends, youth have worked on design challenges ranging from improving disaster relief to road safety and strengthening primary education. Makeweekend projects have gone on to win national competitions and have become social enterprises.
Our work leads us to partner deeply with companies, governments, schools and socially-oriented organizations to solve tough problems through user-centric design thinking principles and methodologies, that enable us to understand our client's biggest challenges and gain deep insight into their users. Projects include:
Working with UNDP and the Bangladesh government to prototype new types of government services and produce a toolkit for South-South collaborations based on design thinking.
Helping a major international bank redesign its financial literacy education around building financial habits amongst children and university students.
Working with UNHCR to rethink how refugees learn about starting businesses and ensure business continuity once they are placed in a new country.
Our Consulting practice works with organisations to research, design, and prototype social innovations. We work alongside our clients to create meaningful social change by developing strategy, shedding light on complex ecosystems through research, and validating new solutions.
Our Venture Building practice has worked on projects ranging from designing new carpooling, to improving financial literacy for children. We have worked with Novo Nordisk, the world's largest insulin producer, to design a mobile app and health intervention that uses behaviour change and the psychology of habit formation to help young couples reduce diabetes risk for themselves and their children.
Our Training & Development Practice provides workshops and capacity development programmes in design thinking and lean startup for the social sector. We create transformation journeys that build an entrepreneurial environment even in established organisations, help staff innovate around user needs, and make use of rapid prototyping to develop products that respond to deep user truths.