Last weekend the 4th Global Entrepreneurship Summit conferences wrapped up and I think I can say without too much of a question mark that this was Malaysia's best entrepreneurship conference to date.
I may be a bit biased of course because Tandemic played a role in organising the conference. We oversaw track 3 on emerging trends at the conference, which hosted speakers including Chris Anderson (The Long Tail), Jeff Hoffman (Priceline), and James Canton (The Extreme Future). The lead organiser for the overall summit was MDeC.
Secretary of State John Kerry delivered a great speech mixing Malay and English (yes, you read that right) announcing a few new initiatives the State Department would be pursuing, including a pretty ambitious programme to mentor 500,000 entrepreneurs around the world. There were also a number of interesting satellite events including Global Startup Youth.
Challenging the entrepreneurship gospel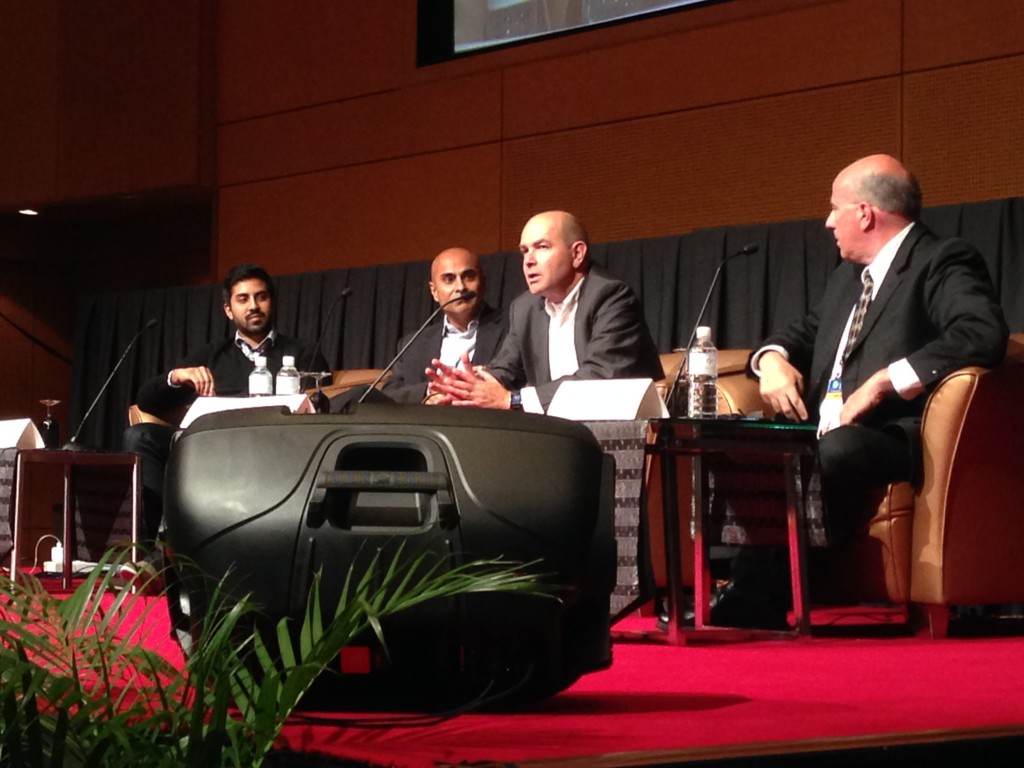 The highlight of the summit for me though, was the session on disruptive innovation with Chris Anderson, Jeff Hoffman, Aunim Hossain, and Sanjeev Khagram. Much of the session ran counter to common thinking in this space. The worst thing that can happen at an entrepreneurship conference is to have speakers who in, expound whatever is the latest buzzword, and leave people with a "you can do it" message.
Jeff Hoffman started with the opening shot. "It bugs me when people go around looking for something to disrupt. The disruption happens when you're watching the world and you find new tools to old problems." Every morning, Jeff wakes up and combs through the news for something that happened last night that might enable him to do something today he couldn't do yesterday. Each of these represents a business opportunity.
The current obsession with A/B testing also came under fire. "You can't A/B test your way to the iPhone… A/B gives you local maxima. It doesn't give you big leaps," said Chris Anderson Jeff Hoffman criticised another cornerstone of the startup space, the minimally viable product, for its delivery. "Too often, MPVs become MPCs — minimal piece of crap. It's an excuse for producing buggy software. The idea behind the MVP is that if you have five functions, do one and kill it."
In the end, panelists agreed that being disruptive is about being close to your customers and reacting to them — not your competitors. If you own your customer and most in touch with them, you don't need to react to your competitors. Hoffman's company prints cardboard cutouts of their customers they bring to meetings.
The 4th Global Entrepreneurship Summit brought together over 3,000 people and 100 speakers. The speakers that it brought together makes up one of the best gatherings on entrepreneurship ever in Malaysia.
We're very proud to have been part of the organising effort — that included many people — to put this together.