When one thinks about the working world and a picture of an office comes in mind, I'm sure you can agree that you'd expect it to be filled with old people in suits. Okay, maybe not very old but a serious vibe in there.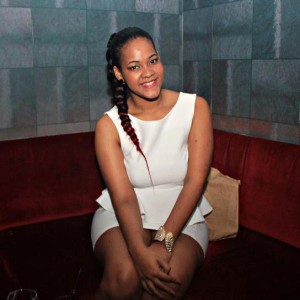 I was taken aback when I first met Kal & Nicole for my interview. They were so much younger than I   expected and laid back, I knew I wanted to intern there. I was quite certain they were pulling my leg when they explained to me how everything worked. When I met everyone during my first day of the internship, it was quite overwhelming how friendly and bubbly they were. The working environment was not too harsh and I hardly noticed the hours go by.
 There are numerous moments that I enjoyed being a part of the team. As the media innovator for    Tandemic, I was able to work on Do Something Good, an online volunteering platform. Through this project I developed good relations with the Malaysian media, I managed to meet many Malaysian celebrities and politicians such as the Prime Minister. Furthermore, I was able to watch how television interviews were conducted and the likes. Another project that Tandemic is responsible for is Makeweekend, a weekend event where young people come together to come up with innovative ways to solve some of the problems we face in our daily lives and create prototypes for them. I was lucky enough to attend one of the Makeweekends and enjoyed the entire experience, from having to wake up at ungodly hours of the day to setup, to passing out the moment a bed is in sight.
Working with people such as Kal, Tasnim, and Nicole taught me how to be ahead of things and completing tasks before deadlines (okay, not ALL were on time). I also learnt that "sakit puan" didn't actually mean "stressed out" as Ariff had led me to believe. I was also able to pick up skills on how to address people and talk to them with regard to their posts and field of work. Most important of all, I was finally pushed to trying out Nasi Lemak and it was so good it got me thinking how it was that I survived without some in my life????! Last but not least, Tandemic taught me how to tweet jack, Facebook-jack, and email-jack (yes it got creative) any poor sod that decided to forget to lock their devices. LOL!!
As I write this post itself I am craving a cold cup of coffee and roti kaya, followed by a trip to The Famous Spot: Ravi's. I miss having scrum meetings and singing to "Adopt Me Maybe" and having Ariff bring out Julia (his ukulele) and play for the office. I miss having Jin say "like" and emphasise on recycling, sharing hilarious videos with Eve and Shafiq as we work, "socialising" with Ariff & Sky. Furthermore, I miss the out of office activities we would go for together such as karaoke, board game night, jazz night, Ariff's play. Most of all I think it is the early morning calls from Nicole that I miss and the drive to work!
I'm sure I have missed out a whole lot of other things that I enjoyed, missed and learnt but one thing I am certain of, Tandemic and its people made a GREAT impact in my life and I am thankful for once being a part of it. At the end of my internship, I was sad to part with them because at Tandemic everyone was like a family.
Debra is currently studying Communications at Taylor's University and is spending her holidays in Tanzania. She speaks at least 4 languages (understanding Bahasa counts too!) and loves the sea.
Keen on interning with us? Head over to our Careers page and take your first step to becoming awesome.